Before we tell the story of RAF Bradwell Bay I would like to make visitors aware of our Facebook page where you can join other like-minded people who want to learn more about RAF Bradwell Bay, the aircraft and the units stationed there.



We are also in the process of trying to fundraise to build a museum a literal stones throw away from the memorial.
Click here to visit our donations page or click here to visit our JustGiving page
The Story of Bradwell Bay Airfield
Military use of aviation developed during The Great War; indeed, the existence and importance of Air Power was realised but, in some ways, seemed futile as The Great War was the war to end all wars. Within 20 years war was rising again with the rise of Nazi Germany.
The initial involvement of aviation at Bradwell-on-sea was the use of Dengie Flats as a firing range, this entailed having a small landing strip with minimal facilities for aircraft to refuel and re-arm. The airstrip was manned by 1 Range-Officer and 30 other ranks. As the war progressed this airstrip was to be formed into a one runway station, with one-night fighter squadron. This was to open on 28th November 1941, as part of Fighter Command Hornchurch sector. The airfield was still under construction and was planned to be completed by mid-January 1941, work was delayed by bad weather and a shortage of materials. The plan was to extend the original runway to have 3 quite long concrete runways. In October and November 1941, the Station Headquarters' Officers started to arrive, and on 15th November 1941, Squadron Leader R.A.R. Coote-Robinson arrived as the Station Commander.
As the airfield grew in stature defensive measures were put in place, such as barbed wire and concrete gun emplacements ready for the RAF Regiment and Anti-Aircraft guns.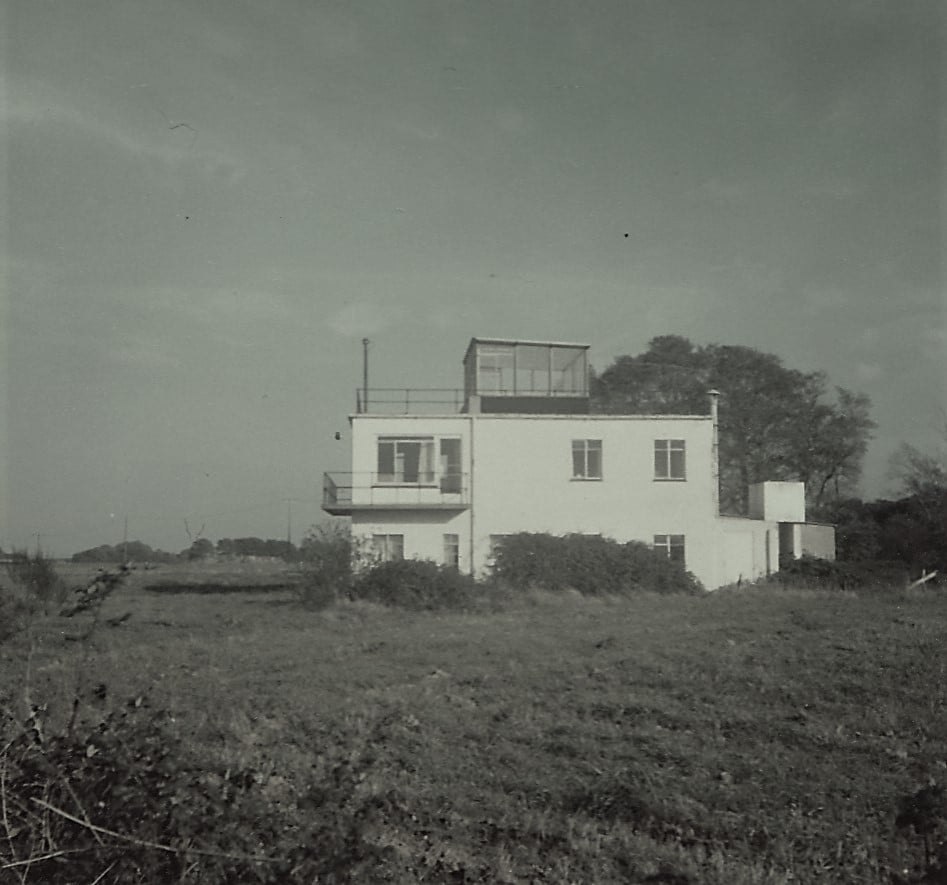 The first squadron to arrive was 418 Squadron, which was made up of mainly Canadian airman, which was the start of RAF Bradwell Bay being a multi-national station. 418 Squadron moved in by 15th April 1942, with their Boston Havoc Intruder aircraft. The Squadron was commanded by Wing Commander G.H. Gatherall. They were ready for operations on the night of 16th April. By 17th April, 3 Aircraft of 418 squadron carried out night intruder raids over enemy territory. A fourth aircraft had a problem when the port wheel suffered a puncture on the taxiway. The nosewheel hit a concrete object as the aircraft slewed around and then caught fire, the crew managed to evacuate the aircraft. The airfield was to be witness to many accidents and incidents, some being fatal. Some aircraft left Bradwell never to return.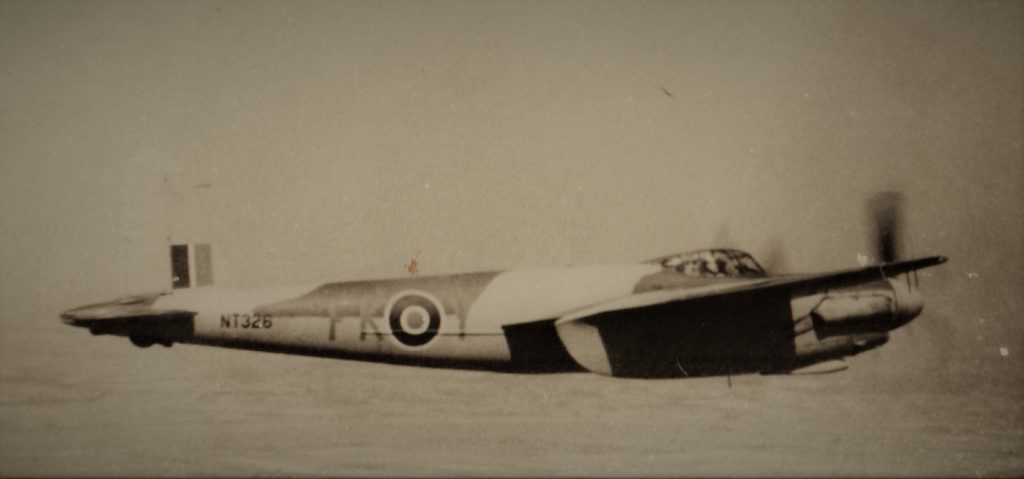 Bradwell Bay Airfield was host to many different squadrons up to the end of the war, with a variety aircraft types including Boston Havocs', Mosquito's, Spitfire's, Tempest's, Blenheim's and Beaufighter's. Other aircraft were based there for training and administrative purposes such as Miles Magisters, De-Haviland Dominies, Tiger Moths. At sometimes Bradwell Bay would have been an aeroplane spotter's paradise. At least 17 squadrons are known to have been based there at different times.
With combat and bombing missions flying all over Europe many aircraft would have been returning to England, many suffering from damage and casualties. The RAF had provided designated Emergency Landing Grounds. These had wider and longer runways. These airfields were RAF Manston, RAF Woodbridge and RAF Carnaby. RAF Bradwell Bay was not designated an emergency landing ground, but it was often the first landfall of an aircraft requiring help. Lancaster's and B17 Flying Fortresses being amongst them. The Station Medical Officer, who was billeted in a cottage at the end of the runway was called out at all times of day and night.
There were many trades and occupations needed on the airfield, apart from aircrew, including engineers, aircraft repair and maintenance staff, medical staff, admin staff etc. There was also many WAAFs. The personnel at times exceeded 2000 people.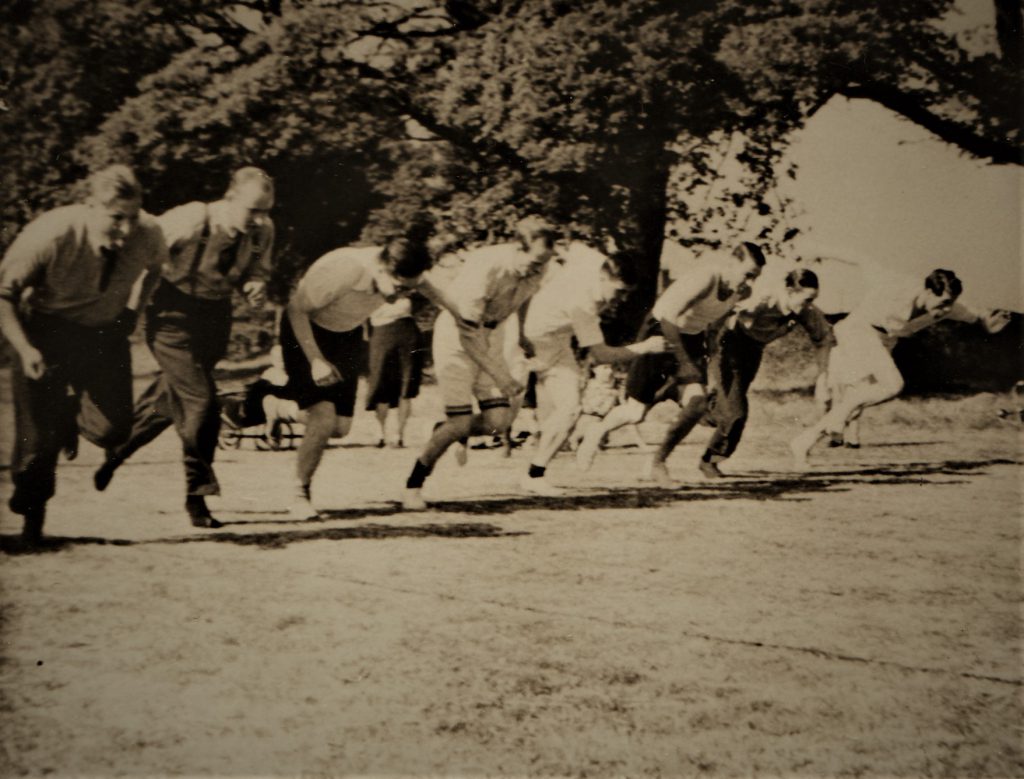 There were happy times, 17 marriages took place in the village church, and sad times with friends and colleagues lost at young ages. The local pubs must have been full to bursting. If you visit the memorial at Bradwell Bay, listen for laughter and tears. There are many names on the memorial, and more are being discovered. Bradwell Bay Preservation Group is dedicated to researching and preserving the memories of such a thought-provoking place.