RAF Bradwell Bay
Station Commanding Officers
(This research is being written during lockdown. One of the sources (RAF List) is not available as archives and libraries are closed.)
15/11/1941 to 26/9/1942
Wing Commander Robert Algernon Rokeby Coote-Robinson.
(initially Squadron Leader, promoted to Acting Wing Commander )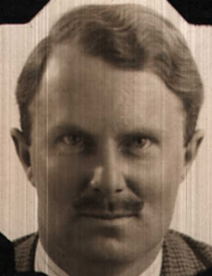 Born in Dublin 1909, the son of a Colonel in the Royal Dublin Fusiliers. He appears to have joined the RAF about 1929, he is Gazetted as Pilot Officer on 2nd October 1929. He would have been about 20 Years old. Further research is needed on his early RAF Career, it is possible he signed for a 5-year short service commission. In 1935 he sailed to South Africa and served with the British South African Police. He returned to Britain in 1938 and learnt to fly at Portsmouth Aero Club. He joined the RAF and was confirmed as Flight Lt. on 13th March 1939. He married Irene Price on 29th July 1939 while stationed at RAF Chigwell. He took over as the first Station Commander of RAF Bradwell Bay on 11th November 1941. Robert stayed in the RAF leaving with the rank of Group Captain about 1960.
The 1946 King's Birthday Honours, celebrating the official birthday of King George VI, were announced on 13 June 1946 for the United Kingdom and British Empire
Acting Group Captain Robert Algernon Rokeby Coote-Robinson. Received the OBE.
He died on the 15th of August 1994 at the age of 85. He is buried with his wife Irene in Camberley Surrey. He left £4,130 and held the rank of Group Captain.
Wing Commander Russell Faulkner "Digger" Aitken, A.F.C. OBE, CBE
27/9/1942 to 17/3/1944
Russell Faulkner Aitken was born in Outram, in Otago, New Zealand on 15 September 1913. Initially working on the family farm after leaving school, Russell Aitken came to England in 1937 and applied for a Short Service Commission. Promoted to Flying Officer in November 1939. He was attached as an Instructor with The Fleet Air Arm and had experience of flying off aircraft carriers. He later served on HMS Ark Royal and on one voyage in February 1940, he was swept into the sea when the ship was taking evasive action during a bombing attack mounted by the Luftwaffe. The only man lost overboard in the incident; he was picked up by a following destroyer. During the campaign in Norway, Aitken flew a Hawker Hurricane off Ark Royal to Trondheim.
Having an affinity to the sea, one of his claims to fame was developing the Air-Sea Rescue Service using an amphibious aircraft, the Walrus, a biplane that had been in RAF service from 1933. Aitken rescued 35 pilots. He was then posted to 3 Squadron protecting Scapa Flow. In 1940 he was promoted to Flight Lieutenant and eventually was promoted to Squadron Commander.
In April 1942 he was posted to 11 Group HQ, Fighter Command. Aitken was tasked with helping with the organisation of London's night-time defences, a stressful post as Germany were increasing their bomber raids. He went on to plan intruder raids which resulted in him being promoted to Wing Commander. In September 1942 he was appointed as Station Commander to Hawkinge, at 29 he was the youngest Station Commander. In 1943 he was awarded the Air Force Cross for his work in Night Fighter Development.
On 29th September 1942 Aitken came to RAF Bradwell Bay in Essex as the Station Commander. His previous service was very suitable to command this base, he was at Bradwell until 17th March 1944.

After leaving Bradwell Aitken was to remain in the RAF, which he left in 1957 with the rank of Group Captain and a CBE. He returned to New Zealand and settled in Porirua, where he was a justice of the peace. He died on 25 February 1989 at Kenepuru Hospital in Wellington. His remains were cremated and interred at Porirua Cemetery. His wife had predeceased him by five years.
18/3/1944 to 23/5/1944
Squadron Leader A.H.E. King.
Arthur Herbert Edward King was born in 1899, his father in 1901 was a beer seller and by 1911, a mineral water manufacturer. His home was in Windsor.
Arthur joined the Royal Flying Corps in 1917. He served on the Western Front, ending his time there with 10 Squadron. He received a gunshot wound to his hand on 4th September 1918, whilst flying an Armstrong Whitworth F.K.8. as observer. This was a 'Blighty' wound and he was in Southern Hospital in Plymouth on 9th September.
Arthur was demobilised from what was now the Royal Air Force on 3rd January 1919. Eight years later, on 18th June 1927, Arthur embarked on a ship at Liverpool, travelling first class to Singapore, where he was to be a merchant's assistant. He was back in England by 1935 and living with his parents in Windsor.
In 1935 he Married Ada Marion Algar in Marylebone. Ada was born and lived much of her life in Shanghai China. We can only conject how they met, but as Arthur had spent a few years in Singapore, possibly met in the far east or a shipboard romance. However, they met they married in 1935. In 1938 Arthur joined the Royal Airforce Officer Reserve with a seniority date of 17th May 1938, with the rank of Flying Officer on the 'CC' list, that means civilians employed by the RAF who would be commissioned on mobilisation.
In 1939 Arthur and Ada were living at Severn House in Shrewsbury. Arthur was working as The Adjutant to the Chief Flying Instructor at RAF Shawbury, which was then a training airfield, and is still an RAF Airbase. Arthur was the Station Commander at RAF Bradwell Bay from 18th March 1944 to 23rd May 1944, just 2 months, possibly just a holding post. It would have been a busy time for the military, with the build-up of forces for the invasion of Europe, i.e., 'D Day'.
Not much is known of Arthur and Ada after the war. Arthur died on 27th March 1977 in Surrey and Ada died in 1986.
24/5/1944 to 10/7/1944
Wing Commander G. ff. Powell-Shedden, D.S.O., D.F.C.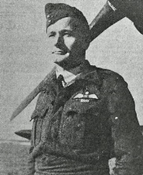 Born in the Middle of the Great War in 1916, on the Isle of Wight, to a father who was a regular officer in the Royal Artillery, it was almost inevitable that George ffolliott Powell-Shedden would pursue a military Career. After attending Wellington College, at the age of 18, in 1934, he enrolled into the Royal Military Academy at Woolwich. In January 1935, with his head in the clouds, he transferred to the RAF College at Cranwell and graduated in December 1936 with a permanent commission.
His first posting was to Khartoum on 11th January 1937, where he joined 47 Squadron, who were flying Fairy Gordons followed in July by Vickers Vincent's on policing duties in the Middle East. In 1939 George was posted to 33 Squadron in Mersa Matruh in Egypt as a Flight Commander. He returned to the UK in June 1940, where he attended a refresher course at 6 OTU, which was based at RAF Sutton Bridge in Lincolnshire. In 1940 he married Diana Eve Higgs from Nottinghamshire.
At 6 OTU George converted to Hurricanes and was posted to 242 squadron based at Coltishall in Norfolk. He joined the squadron on 30th June as Commander of B Flight. The Squadron Commander was Douglas Bader. This was Douglas Bader's first squadron, and it was difficult for the squadron, mostly Canadians to accept him. Once the squadron settled down and became operational, George shot down a JU88 on 23rd July. He is credited with a few aircraft shot down and shared 2 others. Unfortunately, he was shot down and baled out into the East Sussex Village of Udimore. He was taken to Rye Hospital with a dislocated shoulder, and then transferred to the RAF Hospital at Rauceby.
He had recovered by 22nd November 1940 and was posted to 258 Squadron as a Flight Commander. In April 1941 he took over command of 615 squadron in RAF Valley.
He was posted to Malta, arriving on 19th July 1941, with orders to form a new squadron. At the end of the month the Malta Night Fighter Unit came into being at Ta Kali, with Hurricanes. During the night of 11th/12th August George damaged a Fiat BR20 and on the 26th/27th two more BR20s. The MNFU was renamed 1435 (Night Fighter) Flight on 2nd December 1941 and George handed over command.
He was awarded the DFC (gazetted 12th December 1941).
In January 1942 he was promoted to Acting Wing Commander and appointed Wing Commander Ops at Ta Kali and was given control of airfield serviceability. He later went to the Middle East.
George returned to Britain, in January 1944, and was posted to 258 Squadron as supernumerary. 258 Squadron were based at West Malling. In March 1944 he took command of 96 squadron at Ford. He left the squadron in April 1944 and returned to 96 in July, staying with 96 Squadron until December 1944.
His Absence from 96 Squadron was spent as Station Commander at RAF Bradwell Bay, where he served from 24/5/1944 to 10/7/1944. This was a crucial time as it encompasses the Invasion of Europe on 6th June 1944. Aircraft from Bradwell provided air support at this time. He was awarded the DSO (gazetted 27th April 1945).
After the war George represented the UK in the 1948 Olympics as part of the British Bobsleigh team, which was made up entirely of RAF personnel. A keen sportsman at Wellington College, George played for the rugby XV and was also the school's heavyweight boxing champion.
In 1952 he received command of RAF Jever in Germany and from 1954 to 1957 served on the operational staff at Naples, before concluding his service career at the Air Ministry.
George retired from the RAF on 20th March 1961 as a Group Captain; he joined the Stock Exchange as a Stockbroker. In 1963 George married Marietta Bianca F Von Foglar-deinhardstein, who died in 2009. George died on 31st October 1994 in Camden, London.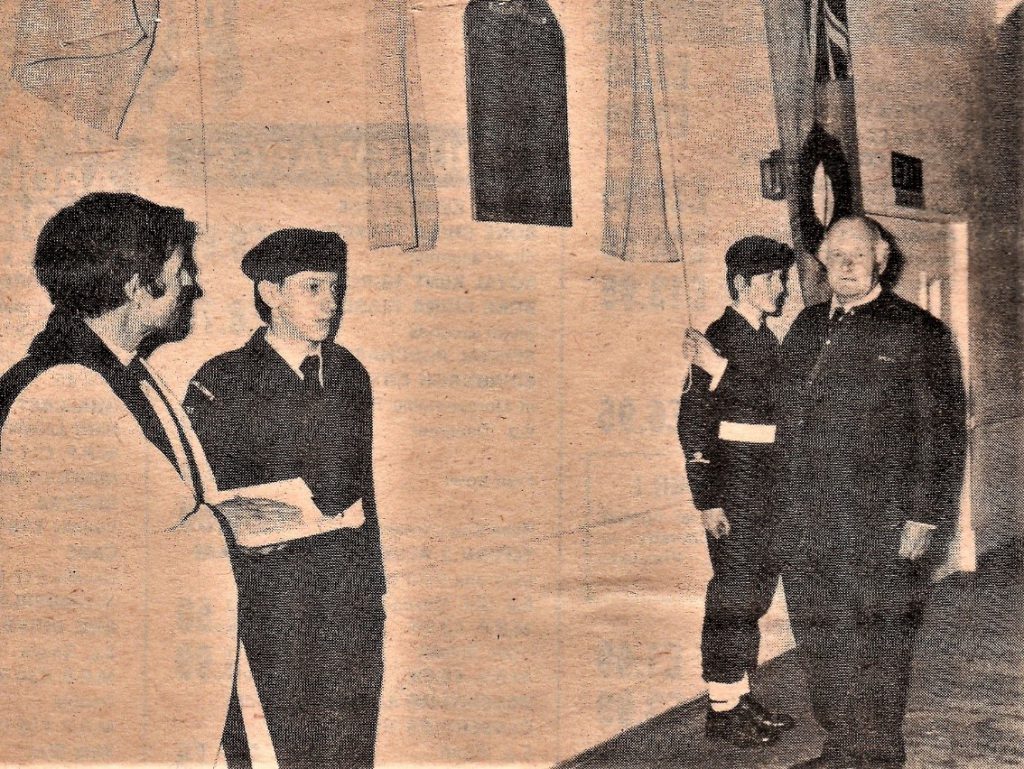 George ff Powell-Sheddon unveiling a memorial in Essex in 1978.
11/7/1944 to 21/3/1945
Wing Commander Paul Wade Arbon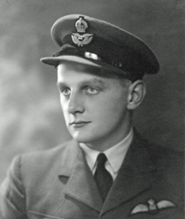 Paul Wade Arbon was a South London Boy, born in Sydenham, on 8th February 1921. He attended Brockley County School; a Grammar School established in 1885. As soon as he was 18 Paul joined the RAF on a short service commission. His initial training was at 13 E&RFTS White Waltham, near Maidenhead, on 23rd January 1939. He subsequently went to 11 E&RFTS Scone and 6 FTS Little Rissington. After a short course at Old Sarum he was posted to the pool of pilots at Andover in January 1940. On the 13th of January, he joined 16 Squadron. Operating Lysanders from Hawkinge, the squadron went to France on 8th April. In May 1940 it returned to England and conducted roving sea patrols searching for both downed aircrew and enemy forces. Paul requested a transfer to Fighter Command, after converting to Hurricanes he was posted to 85 Squadron at Church Fenton on 26th September 1940. 85 Squadron operated in the night-fighting role and moved to Kirton-in-Lindsey on 23rd October 1940, Debden on 7th November 1940, Gravesend on 17th November 1940 and then back to Debden on 1st January 1941. About this time it was re-equipped with the Douglas Havoc. On 4th May 1941 85 Squadron moved to Hunsdon. While there the Squadron Intelligence Officer, F/Lt. Geldart, went up to observe a practice airborne interception and recorded: '… I persuaded a pilot called Arbon of 85 Squadron to take me up one afternoon when they were doing interception exercises. I stood with legs apart behind the AI operator with my feet on a ledge on either side of the fuselage. Only too happy to have a 'penguin' on board, the pilot started fooling around like a porpoise. I became weightless and said so over the intercom, he then immediately went into a steep climbing turn and my leg gave way, slipped off the ledge and broke my ankle. Afterwards he was very contrite and made amends by giving me a whiff of oxygen and an orange…'. Paul left 85 Squadron on 16th June 1942, A short posting to 605 Squadron at Ford followed, perhaps connected with their conversion to the Havoc at this time.On 25th June 1942 he went to 51 OTU Cranfield then on 29th to 54 OTU Charter Hall as an instructor. He returned to operations on 31st January 1943 as a flight commander to 29 Squadron at West Malling. The squadron was converting from the Beaufighter to the Mosquito and operated from Bradwell Bay from 14th May, Ford from 2nd September and Drem from 1st March 1944. Paul was awarded the DFC (gazetted 14th April 1944) and took command of the squadron on 29th April 1944 as an Acting Wing Commander and took it back to West Malling until 20th June when it went once more to Hunsdon. Now equipped with the Mosquito Mk.13 in the intruder role, the squadron provided air cover over the Normandy beachhead and supported the army's advance inland. It also engaged incoming V1s. With his tour completed, Arbon was posted to RAF Bradwell Bay as Station Commander on 11th July 1944.This posting may explain why a Czech medal, the Military Merit in Silver 1st Class, appears amongst his decorations.The medal, not awarded until 20th April 1948, was for 'outstanding contribution to the Czech Military in War' (not necessarily in combat). The Czech 134 Fighter Wing were stationed at Bradwell Bay when he was CO, and this is his only recorded connection with them. He moved to RAF Hunsdon as Station Commander on 22nd March 1945 but a month later was appointed to a staff job at HQ Transport Command.He was at HQ Transport Command until 4th May 1945 then went to the School of Air Transport Netheravon from 5th to 25th May for a course retraining airman from combat commands in the logistics of air transport. He then returned to the HQ on 26th May before leaving for 216 Group at Heliopolis in Egypt on 11th June. It's possible that he intended remaining in the RAF post-war and was being posted to appointments involving the repatriation of men and materials back to the UK, an operation that would continue after the war ended. He took command of 249 Wing at Bari, Italy on 23rd June 1945, moving his office to 173 Staging Post at Bologna two days later. After two days there he moved to 61 Staging Post at Udine. His logbook entries end there but it is known that he returned to England at the end of the year and was released in 1946 as a Wing Commander. He started an Auction and Estate Agency business in Broxbourne, Hertfordshire and in 1967 was elected as the first President of the National Association of Estate Agents. The Association's HQ in Warwick is called Arbon House. He died on 21st November 1968 after a car accident in France and is buried in Broxbourne.
Paul Wade Arbon being awarded by King George Vl
22/3/1945 to 24/6/1945
Group Captain J.A. O'Neill, D.F.C.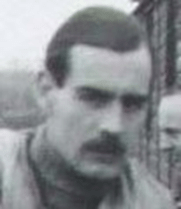 Watching the Schneider Races in the Solent inspired John Anthony O'Neill to join the RAF. John Anthony O'Neill was born on 7th October 1915 at Portsmouth and educated at St John's College, Southsea. Following his training John spent a year with 99 Squadron, a bomber squadron flying various bomber types such as the Handley Page Heyford, a biplane. In March 1937 John was posted to 58 Squadron. At the start of the Second World War 58 Squadron was based at RAF Linton-on-Ouse flying Whitley bombers as part of No. 4 Group RAF in RAF Bomber Command, flying its first mission of the war, a leaflet raid on the Ruhr, on the night of 3/4 September 1939. The ten Whitley's which took part were the first RAF aircraft to fly over mainland Germany. Returning over France, one of O'Neill's two engines failed and he was forced to crash-land in a cabbage field near Rheims. His aircraft was destroyed, the first on RAF operations to be lost in the war. Leaflet-dropping over the main cities of Germany – officially called 'Nickel Raids' but referred to irreverently as 'bumf bombing' by the crews – was the principal activity for the Whitley force during the early days of the war. After a spell in Coastal Command supporting convoys, the squadron returned to bombing operations in April 1940, and later that month O'Neill attacked the airfields at Fornebu and Stavangar in Norway. Following the Blitzkreig on 10th May he attacked Maastricht airfield, and five days later bombed Germany for the first time when he went to Düsseldorf, where his aircraft was badly damaged by anti-aircraft fire. Over the next few weeks, he was constantly in action, bombing communications targets and bridges in north-west France and Belgium in support of the British Expeditionary Force. He also bombed targets in Germany, and on 11th June he took off from Guernsey on the RAF's first raid against Italy – most of the Whitley's, however, including O'Neill's, were forced to turn back over the Alps when their aircraft became covered in ice. In the last two weeks of June, he flew eight more bombing operations over Germany before being sent to Ringway to help establish the RAF's first parachute training school. John was awarded the Distinguished Flying Cross. (gazetted 30th July 1940 for his service with 58 Squadron). His younger brother, Hugh, also won the DFC and a bar to it. John, transferred to fighter command as he wanted to be a fighter pilot and was posted to 238 Squadron as a flight commander, and he flew from the south of England during the latter phases of the Battle of Britain. After returning to 601, on 16th April 1941 he shot down a Messerschmitt 109, but was immediately attacked from behind and forced to bale out, landing in the sea off Dungeness. He was quickly rescued, but not before he had become eligible for membership of the Caterpillar and Goldfish Clubs. During his convalescence at an RAF rehabilitation centre he met his wife – 'the one good turn the Germans did me' he would say. He married Phyliss Nichols in Westminster in the spring of 1944. He was promoted to Wing Commander and posted to Alipore in India in June 1942 to lead 165 Fighter Wing, charged with the defence of Calcutta. On the night of 23rd December, he was flying a Hurricane when he intercepted three Japanese bombers; he attacked them, damaging one. The next night he was scrambled to intercept 10 Mitsubishi Ki-21 bombers approaching Calcutta and was credited with destroying one – the first over India at night, an event which attracted widespread coverage in the British and Indian newspapers. With the arrival of the Beaufighter in India at the end of 1942, O'Neill took command of one of the first squadrons, 176, based at Dum Dum, Calcutta. Six months later he was invalided home with jaundice. During the last two years of the war, he commanded four different night fighter airfields in the south of England, from where his Beaufighter and Mosquito squadrons flew intruder sorties over north-west Europe. He came to RAF Bradwell Bay on 22/3/1945 and left on 24/6/1945. During his tenure at RAF Bradwell Bay, peace came to Europe on 8th May 1945. The war with Japan did not end until 15th August 1945, when World War 2 came to an end. O'Neill remained in the RAF after the war, and in March 1950 was appointed as the first British air attaché to the two-year-old state of Israel. In the years leading up to this time there had been several major air incidents, including the shooting down of four RAF Spitfires by the Israeli Air Force and the sabotage of a number of RAF aircraft on the ground by Irgun terrorists. Shortly after he had taken up the appointment, a Sunderland flying boat en route from Bahrain to the Canal Zone strayed off course, and Israeli fighters forced it to land on the water at Tel Aviv. The crew were taken captive, and O'Neill played an important part in securing their release. After attending the Nato Defence College in Paris in August 1954, O'Neill took up an appointment at the Nato headquarters at Fontainebleau. He retired from the RAF in November 1957. During his RAF career he had flown 60 types of aircraft. He would often remark: 'We were doing a job we loved and being paid for it'. Paul joined Allied Suppliers and spent several years in Chile and Peru as sales director of Lipton's Tea. After his second retirement he was invited to join the Government Hospitality Fund in a part-time post for which his diplomatic and RAF experience perfectly suited him; he spent 10 years escorting various foreign heads of state and VIPs visiting Britain as guests of the government. A keen golfer and gardener, O'Neill was also polite, modest and self-effacing. He showed great courage in coping with failing health and eyesight. After the death of his wife, he drew much comfort from his family and his Roman Catholic faith. John Anthony O'Neill died on 15th May 2008, aged 92. He married, in 1944, Phyllis Nichols. She died in 2005, and he is survived by their daughter.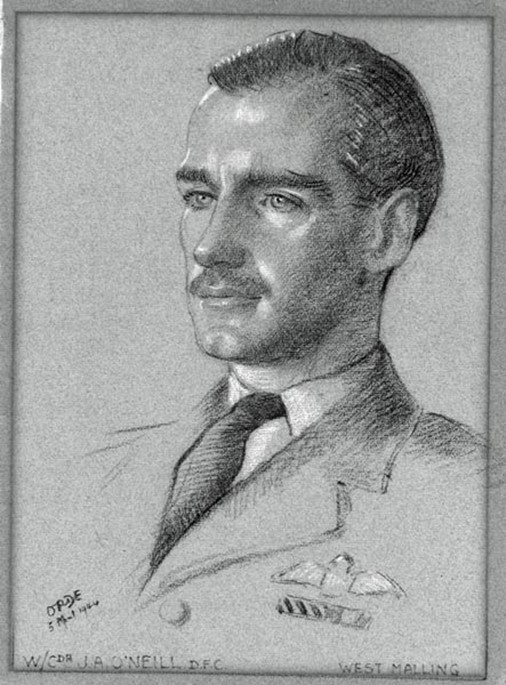 25/6/1945 to 11/1945
Wing Commander G.D. Stephenson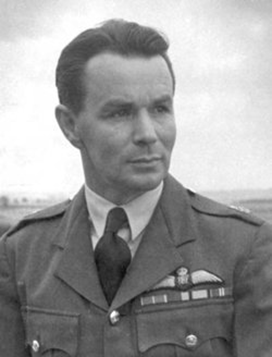 Supermarine Spitfire Mk 1a Serial number: N3200 Unit: 19 Squadron Call sign: QV – Date of loss: 26th May 1940
Page content researched and written by Eric Simonelli. Page content converted and added to website by Paul Webb